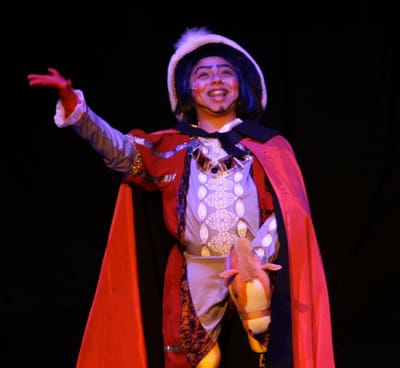 Established in April 1997, Flash Musicals is the brainchild of Terry and Debbie Revill and was set up with a view to offering an opportunity for children from low-income or disadvantaged families within the area to become involved in the Performing Arts. Flash Musicals is both a voluntary youth organisation and a registered charity (No. 1094205).
Flash has come a long way since then, with the most exciting development being the opening of our own theatre in April 2005, The Flash Musicals Youth Theatre is set to become the first theatre in Edgware, providing a service in an area which was lacking in theatrical facilities, youth provision and a community centre.
All of the activities Flash Musicals offers are run from this theatre and having our own premises has opened the door to many new developments. The workshops have expanded and now offer training in singing, dancing and acting. Such a mixture of youth activities allows each child to develop their own individual talents and to express themselves in a challenging and fulfilling way.
We work closely with the local police and crime prevention officers to increase the use of arts to benefit youth in the community. Flash Musicals Theatre also participates in local government schemes to ensure that all children/young people can gain access to our facilities.
Since it began Flash Musicals has been overwhelmed by the response from both youngsters and parents alike and has quickly grown. With the addition of Flash Kids, Nursery, Wheelchair Dancing and Social Group, additional needs Workshops, our very popular Musical Theatre Workshop, Tae Kwon Do, Foodbank, Film Club, Lunch Clubs and a dedicated Media Suite and Recording Studio, Flash Musicals has confirmed its place as a community company with something for everyone!